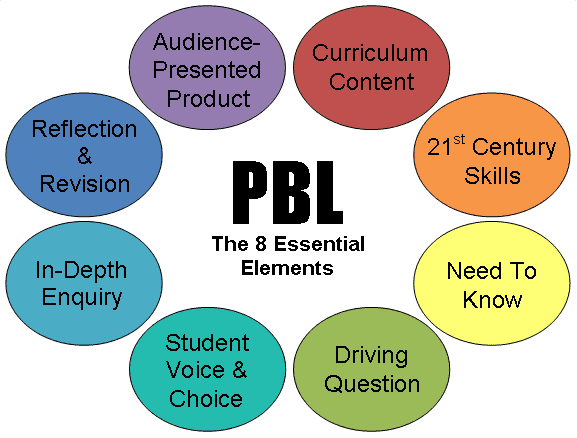 What is Project Based Learning?
Project Based Learning (PBL), according to Edutopia, is "a dynamic classroom approach in which students actively explore real-world problems and challenges and acquire deeper knowledge." Imagine you have two scenarios:
Imagine you're in school learning about geometry. You listen to your teacher, complete some problems in class, do some more problems for homework out of your textbook, complete a few worksheets, play a review game, and take a test.
Two of your teachers get into a car accident in the parking lot. You work with your classmates to examine the parking lot and come up with a new design that will both minimize accidents and maximize parking spots. In the process, you learn about geometry, civics, law, engineering, and public speaking.
Which lesson or experience do you think would be more memorable? Hands down, the second experience, which actually happened, would be more memorable, educational, and practical than the first. This second experience is a wonderful example of Project Based Learning.
The cornerstone of PBL is that students learn through authentic, real world scenarios. When students have come to a conclusion or solved the problem, they publicly present their findings, which creates authenticity.
Benefits of Project Based Learning
This is the true benefit of Project Based Learning, in which students gain practice in addressing and solving the problems they will face in the real world when they graduate and begin their careers. PBL also instills an intrinsic love of lifelong learning as students seek answers to questions they are interested in. In an educational climate where it's hard to avoid teaching to the test, PBL offers meaningful learning and growth opportunities.
PBL offers an avenue for 21st century skills to be developed and strengthened. Students don't learn critical thinking by listening to a teacher's lecture on critical thinking; they learn by thinking critically.
Learning the actual subject matter is one of the biggest benefits of PBL, but it almost seems secondary due to the nature of PBL. Students don't need the traditional direct instruction and regimented practice when they learn through firsthand experience.