How to Apply Choice and Voice in Diverse Classrooms
Voice and Choice are the two core tenets of Student-Center-Learning, according to Christa Green and Christopher Harrington, authors of the "How Implementing Voice and Choice Can Improve Student Engagement" article.
Green and Harrington explore voice and choice in depth "to understand why implementing Student-Centered principles into the learning environment can improve student engagement and make teaching and learning, no matter what environment you and your students find yourself in, more student focused."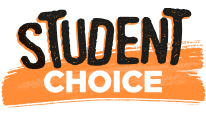 From Green and Harrington's first post of the student-centered learning blog series, "What Exactly is Student-Center-Learning?" defines students' choice as providing options and allowing students to choose what works for them.
Green and Harrington describe giving students the choice to provide learners with the opportunity to tap into their passions and strengths, and giving students the ability to choose:
The way they want to learn content
The process they used to learn content
When they learn the content and/or
How to demonstrate their understanding of the content
This way, they can deviate from what everyone is doing and learn so makes sense to them.
An example of student voice that encourages students to share ideas or understanding is How to Use Student Choice to Support Motivation. It makes the point that students always choose to engage in learning.
Green and Harrington believe that lack of student engagement can lead to inequalities in self-discipline and motivation, and/or not having a workspace at home conducive to learning.
Green and Harrington state that "in fact, the disengagement of students is a challenge for schools, whether virtual or face-to-face".
When students have a choice, it can increase engagement, student performance, and students' perceived value of their learning.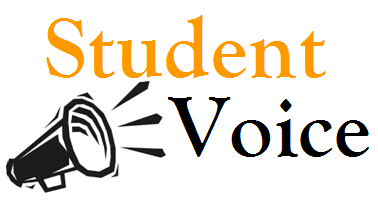 Green and Harrington define voice as students who can shape and design their own learning, co-creating their learning plan or pathway.
Giving students voice may involve encouraging students to:
share their ideas or understanding,
design their own project or unit,
set goals and monitor their own learning, and/or
lead a conference, discussion, or presentation.
When students are active participants in their education, taking responsibility for their learning, and being given some control, it is called Student Agency. The concept of student agency is related to voice.
How Building Community of Belonging Makes Powerful Student Voice illustrates student voice that encourages students to share ideas or understanding. It uses Story Telling of Student writing of what their story might be or how it differs from the books on their school's library shelf. With a community of belonging, all students feel centered in understanding that their voices matter.
The control should vary from grade level to grade level with student agency. Remember control that is age appropriate for students to have.
Green and Harrington emphasize that "It is important to note the overlap with voice, student agency, and choice. Here is one way to think about it: choice encourages students to choose the path or process that works best for them. Voice is when students are responsible for or included in designing their learning options."
Green and Harrington remind us that "Choice, voice, and student agency are all ways in which students are encouraged to take ownership of their learning."
From Avid Open Access, the article "Ed Tip: Student Voice and Choice" explains "Empowering students with "choice" means students have some say in the who, what, why, when, where, or how of the learning process. When we give students "voice," we allow them to express their learning preferences, as well as insights about themselves, their opinions, their perspectives, and their identities. This allows students to see themselves as an important part of the learning process. —"
Avid's article explains the integration ideas of Voice and Choice. It suggests that as you begin your planning, assess how much voice and choice makes sense for the current learning situation. Start by identifying the core requirements of the standard or lesson you cannot change. What must students do? Then where do you have freedom to adapt the learning experience? These are often places where you can offer voice and choice. One of the most common places to offer choice is to allow students to decide how they want to demonstrate their learning.
To amplify opportunities for student ownership and input consider moving toward an inquiry- or project-based learning approach. Both strategies are student-centered and student driven.

Conclusion
Green and Harrington sum up the best about voice and choice:
"Giving students voice and choice—the opportunity to choose to learn the way they learn best and direct some aspects of their learning—helps make students feel personally invested in their learning and plays a role in shaping and creating it, rather than simply being delivered to them."
I am proud to say this blog post made it onto ELLEVATION by way of Confianza.